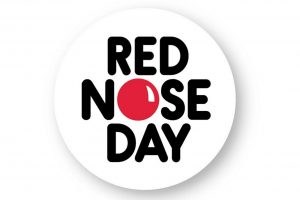 We've had a fun-packed day of fundraising for Red Nose Day! Everyone from the office and production staff to the M.D. has got involved with dressing up in funky wigs, donning groovy 'Red Nose Day' spectacles and noses, and wearing something red! Our fundraising activities included:
Baking for our cake and savoury sale
'Guess the Baby' competition
Red Nose Day Quiz
Putting competition
'Guess the weight of the cake' competition
Maltesers Sweepstake
Swear Jar!
We're delighted to have raised the fantastic sum of £102 which the Directors have kindly matched, bringing our total to £204 for this worthwhile cause!
Well done Jodie for all your hard work in organising this successful event!
We are already looking forward to taking part in the next Red Nose Day fundraising event!