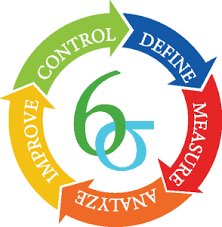 With the assistance of Consultants 'Consult & Evolve', Actikem have developed a waste management programme that will deliver real business process and environmental improvements through Lean 6 Sigma Techniques. Simply put, Lean Six Sigma provides us with a competitive advantage by enabling us to do more with less – sell, manufacture and provide more products and services using less resources.
6 Sigma Delivers Improved Efficiency
The streamlined processes result in products and services that are completed faster and more efficiently at no cost to quality.
Andrew Mooney, Managing Director says;
 "the Lean Six Sigma techniques provide the business with effective tools that support
waste reduction, gets our teams working well together and supports our commitment to 
reduce our impact on the environment."